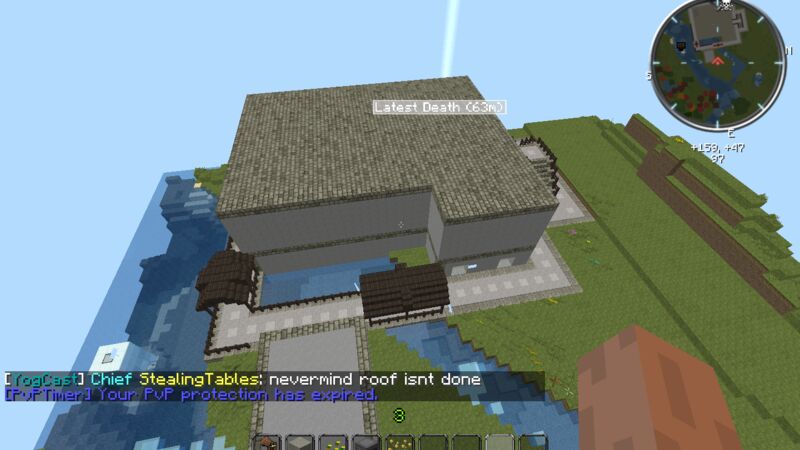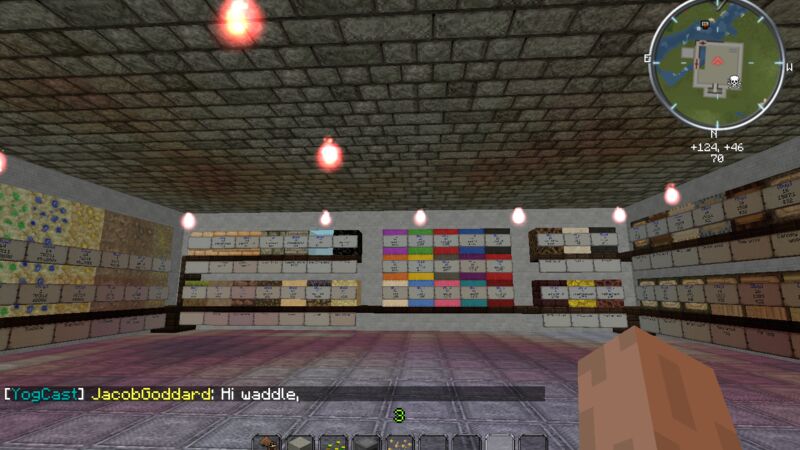 A new server looking for an active player base. Our server has many features and we have worked very hard on it.
IP ADDRESS: 69.242.39.62
FEATURES:
24/7 uptime: We are up all the time!
Dedicated staff: Our staff are always there to ensure you have a good experience.
Huge world to explore: We have our worldborder set at 20,000 giving you lots of room to explore
Towny: We use towny, a good way to play with a group of friends and keep your creations protected
LWC: One of the most favored chest protection plugins is in use here!
ChestShop/Player shops: Build your own shops without being an admin!
Patched Mods: We have worked over 2 months ensuring that your plots will be protected and we have applied patches to many mods. Most servers do not have this.
Admin Shop: Stuck? Just go to the admin shop and continue your journey
PVPTimer: Just so you aren't killed the first 5 minutes you go exploring. You get 24 hours of PvP protection!
Few Banned items: We fixed the thaumcraft wands and IC2 items, banning makes everything dull!
Not convinced yet?
OUR SPECS:
Gigabit connection!
Intel I7 Clocked at 3.4GHZ
32GB RAM
Spigot based bukkit, allowing faster speeds
*Tick threading
We really hope you join our server
Banned Items:
Gravity Gun
Arcane Bore
Tunnel Bore
Vajra
Turtles
Buster Shot
CONNECT TO: 69.242.39.62
There are no reviews for this server yet, you can be the first!