Back to List

CrazyCrafters FTB Infinity Skyblock (expertmode)
skyblock.crazycrafters.de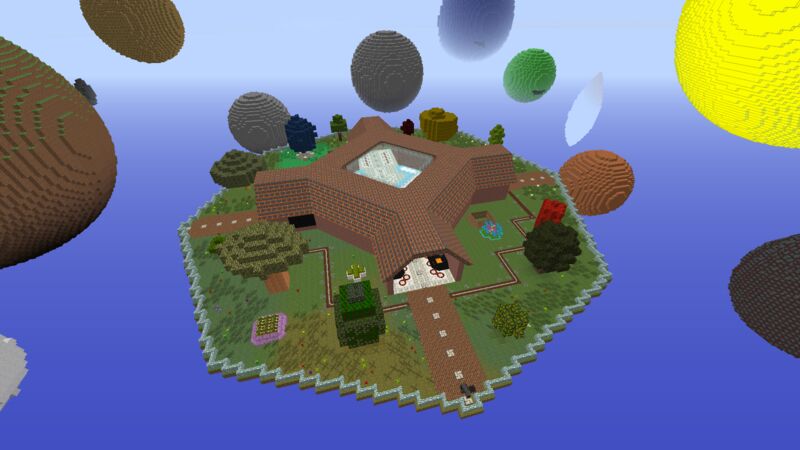 Hallo!
Wir, die CrazyCrafters Community, sind ein netter lustiger Haufen die gerne modded Minecraft spielen. Traue dich uns beizutreten und lass dich von uns überzeugen. Wir sind ein erfahrenes Team das schon mehrere Jahre die Leitung der Server inne hat. Wir versuchen immer Laggs zu bekämpfen und den Spielspaß aufrecht zu halten. Unsere Community ist ständig am wachsen und wir hoffen auch du wirst ein Teil davon. Gebannte Items werden sehr gering gehalten, je länger du spielst, desto höher steigt dein Rang und die Verfügbarkeit deiner Items. Ab einen gewissen Rang stehen dir also auch die meisten gebannten Items zur Verfügung.
Nette und aktive Teammitglieder
Verschiedene Vote-Belohnungen
Server:
Life in the Woods
FTB Infinity Evolved (normalmode)
FTB Infinity Skyblocks (expertmode)
Was ist CrazyCrafters?
CrazyCrafters ist eine stetig wachsende deutsche Minecraft Community.
Angefangen hat alles mit einem kleinem Tekkit Lite Server anfangs 2013. Mit Freude konnten wir dann beobachten wie die Spielerzahl immer weiter anstieg und sich die Community wie sie jetzt ist langsam und mit viel Mühe entwickelte. Entdecken auch Du was andere Spieler schon längst herausgefunden haben. Eine besondere Community in der die Freude am Spielen und ein gutes Miteinander im Vordergrund stehen. Werde auch Du ein Teil davon!
There are no reviews for this server yet, you can be the first!