Back to List
Creation Craft: A place to build in and have fun!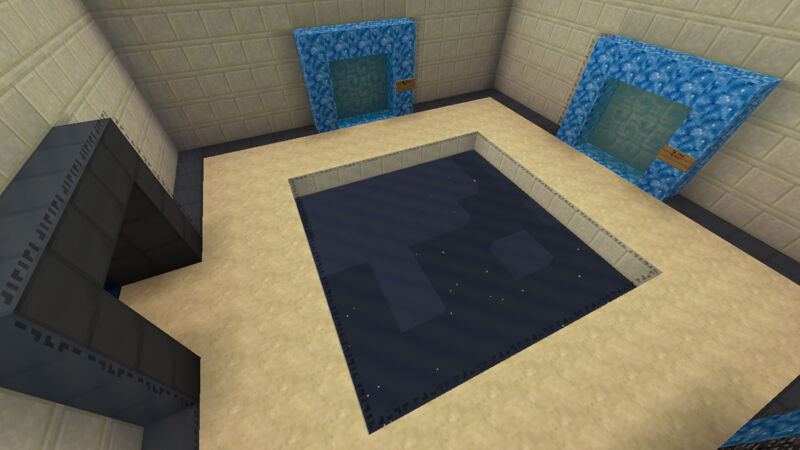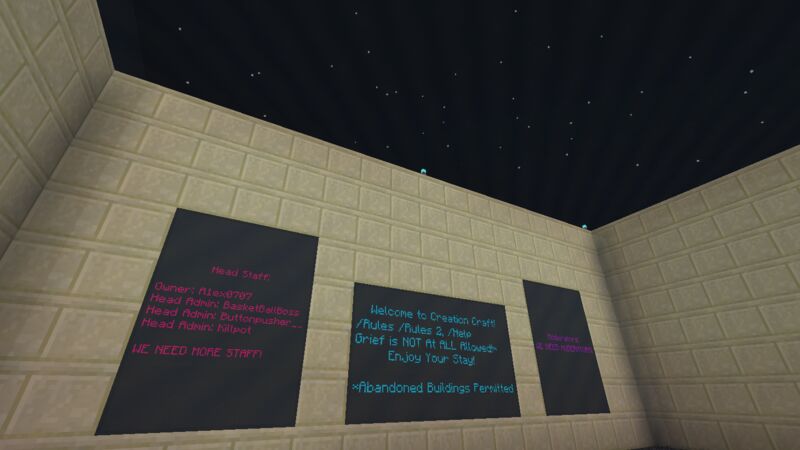 Ultimate 1.1.2
Are you tired of looking for a server that doesn't have terrible staff, has a lag-free environment, and limited item bans? Well Creation Craft may be the server for you!
Ok, I'll cut the crap. Creation Craft was a server created by a guy bored of all the scumbag servers ruining your gaming time and stressing you out more than you having a blast. I'm of coarse talking about the servers that have a Gazillion item bans that don't even make any sense, and the ones that have staff grumpier than "old" Scrooge. I want to end their evil rein of terror with this server, "Creation Craft". My intentions are to create a fairly decent playing experience for the player, while at the same time keeping item bans to a limit and squashing out ugly trolls including those assholes we call griefers. If you don't want to join because of how "lame" this paragraph looks, just stay on the server a while and find out how fun I (A1ex0707) and the staff can be!
---
Donations:
This server currently does not rely on donations. Right now, the server is running on a small desktop pc with 3GB of RAM and an i5 CPU. You may be thinking a pc as powerful as that does not seem like much, and it is not. In order to upgrade (less crashes, better connection), I would need to get some support from the players. I know how bad the economy is, therefore, I will be giving out coupons as vote extras. Even if you still cannot afford to donate, I completely understand. This is not a server about the money, this server is about the players and their experiences on the server. I thank you for your time.
You may donate at Store.Creationcraft.tk .
---
Current Staff: (WE NEED MORE STAFF!)
Owner:
A1ex0707
Head Admin:
buttonpusher__
KillPot
BasketBallBoss
Admin:
NONE! :(
Moderator:
NONE! :(
JrMod:
NONE: :(
Staff Application: http://goo.gl/pIJUd
---
Every time you vote, you receive 1 Advanced solar panel, 4 diamonds, and $300!
Well, hope to see you in game!
There are no reviews for this server yet, you can be the first!