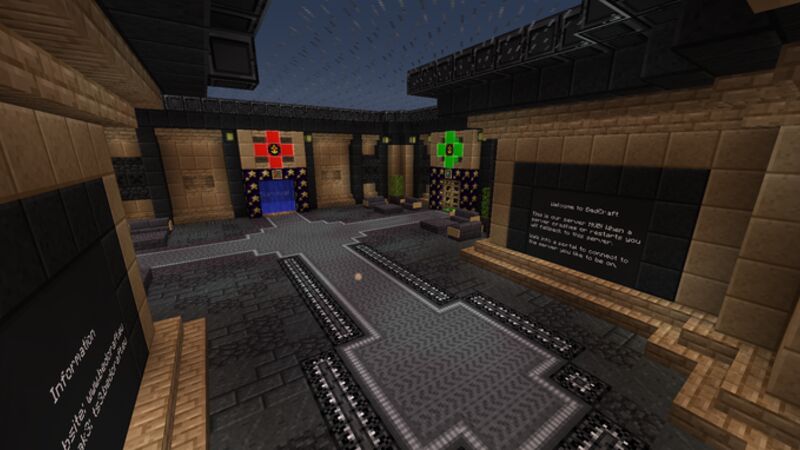 Mo'Creatures || GregTech || ProjectRed || ThermalExpansion || SoulShards || Optifine || ExtraCells || EE3 || GunCus || Biomes'O'Plenty || ComputerCraft || TwilightForest || PowerSuits || PortalGun || GravityGun || Chisel || and alot more..
---
HOW TO PLAY?
Download our launcher HERE
Can't get it to work? We have a tutorial on our website.
---
ABOUT THE BEDPACK
We think Feed The Beast mod-packs are incomplete. The mod-packs FTB makes are good but can still be improved, this is why we made the BedPack.
The BedPack contains all your favorite mods, you can see our mod-pack as an improved version of FTB-Monster. We improved our mod-pack at many different ways. We have dedicated java developers who are fixing duplication's and bypasses any time.
Our mod-pack contains mods no other mod-pack will ever have. We have mods like Mo'Creatures, Smart Moving & Even Optifine! We can use these mods in our mod-pack because our custom launcher download's the mods from the original resources
---
FEATURES:
Custom Launcher
Custom Plugins
Mod Fixes
Minecraft 1.6.4
Over 120 mods
The greatest gun mod: GunCus
Creative
Mini-games
Bungee
No lag, Europe hosted
There are no reviews for this server yet, you can be the first!