dw.spartanservers.net:25809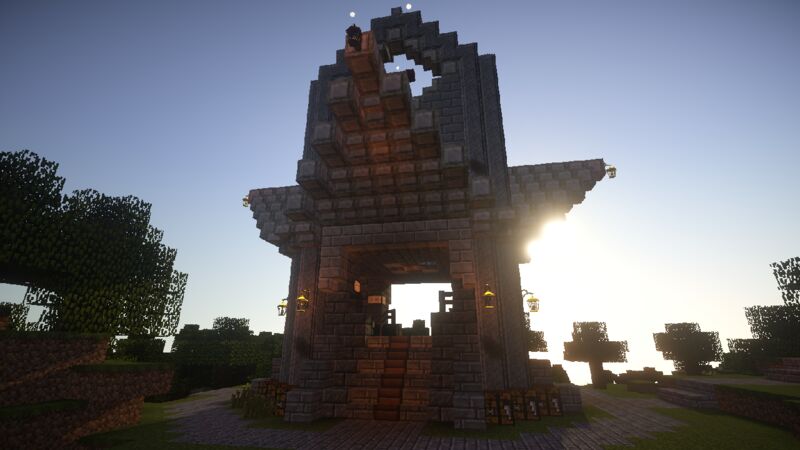 Welcome to Spartan Servers!
Our server runs with MCPC+ Spigot to make sure that most plugins and mods work smoothly together and give our players the best experience we can.
We are currently taking suggestions on our forums for anything we can add to help improve your experience as a player of our server. We are already taking some of these suggestions and creating games and such for everyone to use.
IP: DW.SpartanServers.net
Website: www.spartanservers.net
================== Server Specs ==================
Intel Xeon E5-1650v2 (6 Cores / 8 Threads)
3.5GHz
64 GB DDR3 ECC 1600MHz RAM
SSD's
================== Features ==================
KeepInventory is enabled!
Voting accumulates 'Vote Points' for use within the donation shop
As much items unbanned / unrestricted as possible without putting others at risk
================== Rules ==================
World Rules
You are responsible for knowing the rules
You are responsible for protecting your items by means of the claim system
You are responsible for whom you trust to your claims
No griefing or stealing
No distributing large quantities of items
No bypassing pvp or creating player traps
No mass areas of water or lava
No large areas of unused claimed land
No incomplete or abandoned buildings
Do not build within 50 blocks of another claim, without permission
Do not create mob farms with excessive amounts of mobs in close proximity
Chat Rules
No spamming
No advertising
No racism or homophobia or any derogatory remarks
No excessive use of language
No disrespect to players or staff
Do not misuse /trade or /help
Other
No hacked clients or mods
Do not ask staff for items (includes returning items from death)
Do not abuse any glitches, bugs, dupes, or loopholes
Note that items lost to glitches and bugs are non-returnable
AFK set-ups are not allowed and will result in Auto Rank reset
It is recommended that users who can identify rule breakers report them and the incident to staff immediately
Ender Quarry Rules
Do not intentionally use a quarry to load chunks
Do not exceed the limit of quarries allowed to a single player at one time (2)
Do not setup a quarry for another player without access to one
Do not leave a quarry running while you're offline
You are held responsible for covering any holes left by a quarry
================== Banned Items ==================
Chunk loaders
Wand Focus: Equal Trade
Quarry / Arcane Bore restricted to mining worlds
================== Notable Plugins ==================
Towny
Randomlocation
If you are having any problems please contact us using our website: http://spartanservers.net
There are no reviews for this server yet, you can be the first!