ultimatereloaded.serveminecraft.net:25567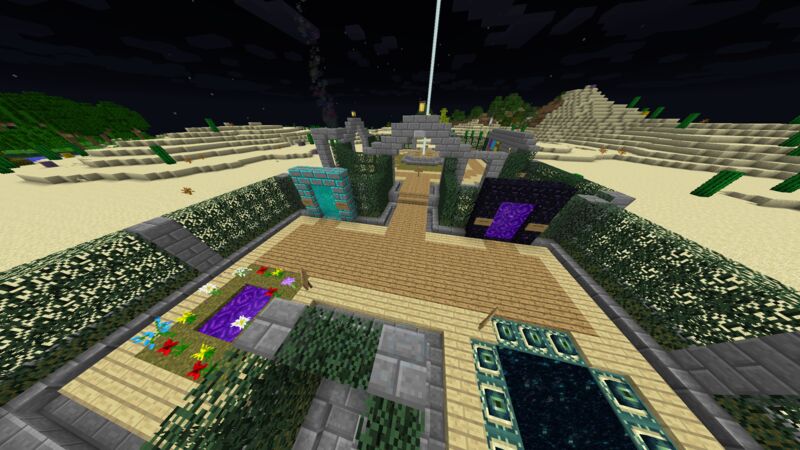 ----Discord-----
https://discord.gg/AUM2cf5
----Deutsch----
Wir sind ein Team aus drei Leuten, die für dieses Projekt aus eigener Tasche die Anschaffungskosten sowie laufenden Kosten (Strom, Internet, Hardwareupgrades, usw...) übernehmen, um euch die vielen verschiedenen Server anbieten zu können.
In unserer Freizeit pflegen und warten wir die Server, um euch ein reibungsloses Spielen zu ermöglichen. Auch gehen wir auf eure Wünsche und Ideen ein, wenn etwas an den Servern verbessert werden kann.
Keine Kaufbaren Ränge!
128 Chunks Claimen
9 Chunks Gratis Chunkloaden (auch wenn man selber Offline ist)
Keine gebannten Items!
Jeder hat die Selben Befehle von Anfang an!
----English----
We are a team of three people who take on the running costs (electricity, internet, hardware upgrades, etc.) for this project out of our own pockets in order to be able to offer you the many different servers.
In our free time we maintain the servers to ensure a smooth gameplay. We also respond to your wishes and ideas if something can be improved on the servers.
No buyable ranks!
128 Chunks to claim
9 Chunks for free Chunkloading, even if you are offline
No Banned items
Everyone has the same commands
----Befehle/Commands----
/spawn
/sethome
/home
/tpa
/tpaccept
/back
/trash_can
Server Liste:
FTB Stoneblock 2 | Version V1.16.0 stoneblock2.serveminecraft.net:25575
All the Mods 3 - ATM3 | Version 5.12.3 atm3.serveminecraft.net:25500
FTB Ultimate Reloaded | Version V1.9.0 ultimatereloaded.serveminecraft.net:25567
Project Ozone 3 | Version 3.2.54 projectozone3.serveminecraft.net:25590
Enigmatica 2 | Version 1.75b Enigmatica2.serveminecraft.net:25580
Enigmatica 2: Expert | Version 1.77 Bloxxgaming.serveminecraft.net:30004
Roguelike Adventures and Dungeons | Version 1.34 radv134.serveminecraft.net:25600
Volcano Block | Version 1.0.37 Bloxxgaming.serveminecraft.net:30000
ChemicalExchange | Version 1.8 Bloxxgaming.serveminecraft.net:30001
Glacial Awakening | Version 1.1.14 Bloxxgaming.serverminecraft.net:30002
Antimatter Chemistry | Version 1.2.29 Bloxxgaming.serveminecraft.net:30003
SkyFactory 4 | Version 4.1.0 skyfactory4.serveminecraft.net:25585
Um Vieles zu vereinfachen ist auf dem Skyfactory 4 Server FTB Utilitys installiert.
Anleitung:
->Twitch Client
->Mods
->Minecraft
->SkyFactory4
->Rechts neben Spielen auf das Zahnrad
->Ordner Öffnen
->In den Ordner "Mods" FTBUtilities-5.4.0.124.jar und FTBLib-5.4.4.5.jar einfügen
-> Skyfactory starten und Spaß haben
Download Links:
https://www.curseforge.com/minecraft/mc-mods/ftb-utilities/download/2835289/file
https://www.curseforge.com/minecraft/mc-mods/ftblib/download/2832410/file