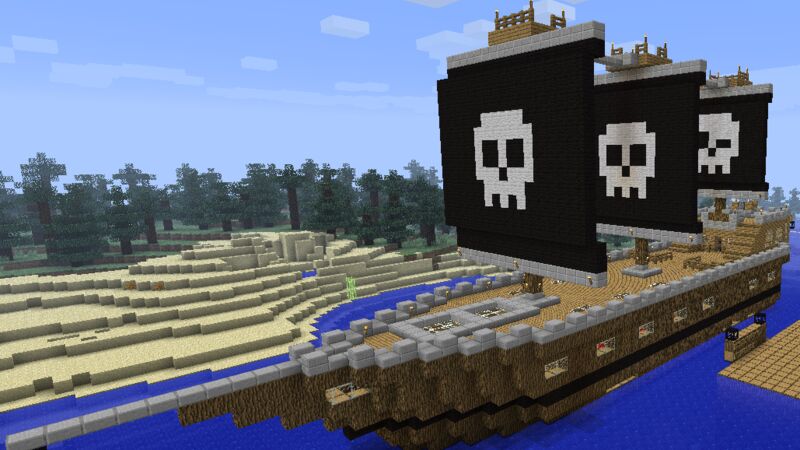 DonkeyPanic has got to be one of the coolest server owners out there. Our philosophy as to what makes a great Minecraft server are very identical, so it will be an easy transition.
FINAL UPDATE: Switch Over to FTB ULTIMATE Modpack, and come on over to Donkey's PVP server. http://ftbservers.com/server/1516/view/ultimate-donkey-pvp Website is: http://www.ultimatedonkeyftb.enjin.com/ Server is: feedthedonkeypvp.com Be sure to vote on his website 7 times a day to get Oprah Rich with in game money. Our faction is POTL.
UPDATE: RAN OUT OF FUNDING. UNABLE TO PAY NEXT MONTHS BILLING PERIOD. SORRY FOR THE INCONVENIENCE. MORE INFO ON OUR WEBSITE HTTP://PIRATESOFTHELAND.ENJIN.COM
Details:
Direwolf20 Modpack
PVP Enabled
Minimal Lag
Great Uptime
Freedom
McMMO
USA Server
RULES: NO DUPING. DO NOT GRIEF SPAWN. DO NOT USE GLITCHES AND BUGS.
Summary: This server is run by a staff of mature adults who enjoy freedom and fair gameplay. Raiding, Stealing, and PVPing is encouraged as this is how Minecraft was meant to be played. Difficulty is set to hard so be prepared for a challenge.
There are a few items banned at the moment (may be subject to change):
nukes, mining lasers, wrath igniters, wand of evcavation, canvas bags, parts of mystcraft.
UPDATED WEBSITE
V V V V V V V V
There are no reviews for this server yet, you can be the first!