pin_drop
play.thepeak-mc.com:25577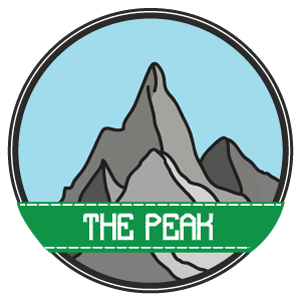 ✶⋆WELCOME TO THE PEAK⋆✶
I'm going to try to keep it short as no-one likes to read.
✶Servers we Host✶
Universal interdimensional escape - uie.thepeak-mc.com Official Host
Infinity Evolved - ie.thepeak-mc.com
CrundeeCraft - crc.thepeak-mc.com
FTB Beyond - beyond.thepeak-mc.com
So it starts with one question!
✶What are you looking for?✶
✶If you are looking for a server that offers you an amazing, active community, reward system for not only playing the game but being part of the community, a server that is on a dedicated server, not just hosted & to have the ability of getting donator rewards, title and benefits without needing to donate.
Then Look no further we have you covered.
✶If you are looking for a server that offers, Griefing, Raiding, PvP then you are looking at the wrong server.
✶We have a curse channel, which is moderated continually. It is one of the easiest and fastest ways to connect with a member of staff. Invite link is below.✶
https://curse.com/invite/MDgN8WxkZ0C1HotEoH4dWA
✶What Are we hosted on✶
Our Dedicated server is from OVH we have.
Processor: E5 6Core
Ram: 64GB
Storage: 3x 300GB SSD
Network: 1GB rack
✶Why Not Come Give Us a try✶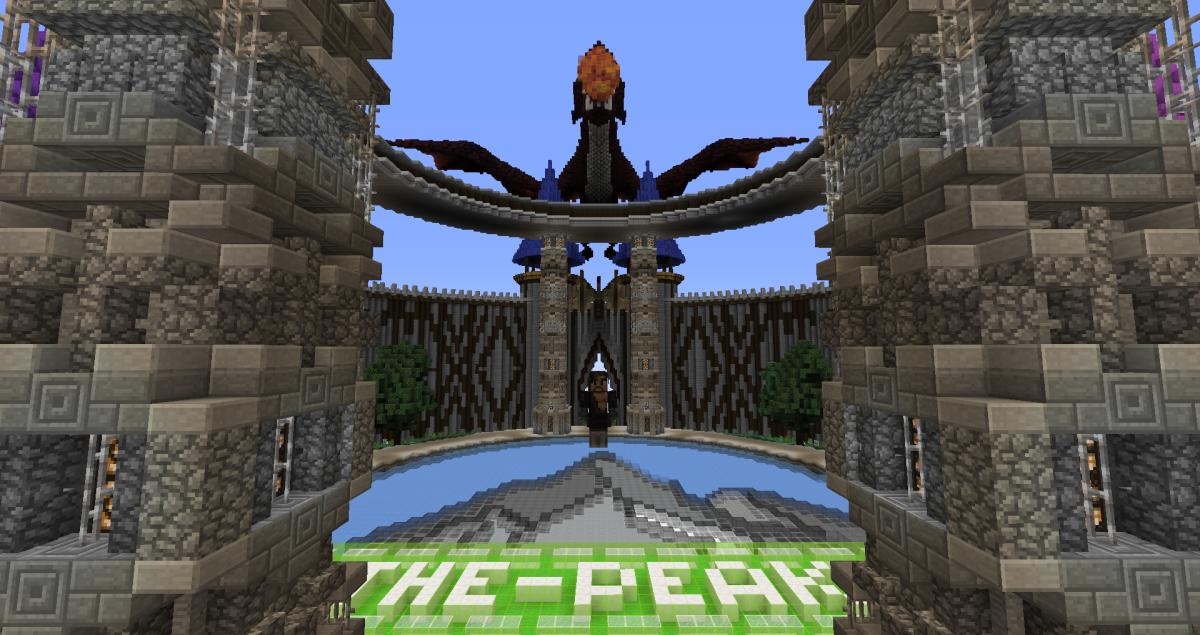 kcbeach(Owner)
OGTEnzoHD(Owner)
BlaizeHD(Owner)
Awesome Server, I love playing on it. Staff and Members are always nice and help you with everything. Yes there's a few lag spikes but what can you expect with 265 mods on one modpack and 6 different modpacks running at the same time.
An absolutely GREAT server ive had alot of fun on it the past 2 and a half weeks ive been on it the server has great attentive staff who r always willing to help everyone is freindly theres no "beef" between anyone everyone on the server seems to have a common goal of shareing a large freindly community with such great people as for server issues itself i do not see many issues the server runs clean as it should very minimal banned items which the ones that r banned r banned for good reason,not alot of lag and whenever it does start lagging really bad a moderator or blaize will hop on to adress the issue and try to solve it i play this pack daily and i see no means of slowing down on the server anytime soon its nice to know that out of millions of minecraft servers there are a select few that i have found that i really enjoy and this is definetly one of the best and that says alot as ive been playing minecraft since 1.2.5 :P -axeman <3
If not for some recent changes and annoying staff i would have gladly given this server full marks. But there are some issues preventing me from doing so.
• Staff nagging players about issues even months after the occurrence, i still receive some every once in a while
• The Server Voting and Point System changing from balanced and fun to (hoster sided) Pay2Win System, Time:Reward Relation is messed up
• Servers being unstable, laggy, banning items on the fly since they never actually planned their modpacks servers beforehand
• Modpacks seemingly changing each other month, with the same reason giving every time: block id swapping & lagg
• Before they had only a few Mopacks, but now they host 5, essentially splitting the small community even further, even more, a 6th is being prepared
• Their main communication plattform being on Curse, but hosting 2 modpacks that one can only get by ATLauncher (+installing Java)

There still are some positive elements i liked though:
• Plenty of staff, reachable if any issue occurs and responding in a short while
• Nice Community, helpful, fun Players
• Interesting Modpacks (crundee, ag2, uie, infintyevolved:n, infinityevolved:h, rr3)
sentiment_very_dissatisfied
God awful server, Admins and owners don't follow their own rules, Lag Is immense, and basic things like growth pursers are banned because their potato of a server can't handle fast growing plants
Staff if friendly, server is good except for some spike lags.
Both the staffs and the community are very friendly. The server has a very awesome pack (UIE) to play on. The only downside that keeps this review from giving a 5 star is the lag spikes. This however might in part be because of playing in the U.S. when the server is located in Europe, therefore generating some latency.
I have been playing on this server for a few months know. The staff are very friendly and manage to be on top of everything, servers are always up. would highly recommend.
Server is wonderful a admin that ive seen a lot Death is absolutely amazing and has fixed every issue that i have had. Not only that hes very friendly and talks regularly when not helping. One caveat with the server is lag but sh*t 200 mods will do that.
sentiment_very_dissatisfied
Terrible server, lag spikes too often and the staff blame you for things you didn't even do, the only reason i still play on here is because it's the only server of the mod pack.
people are also unfriendly and will cause arguments if they dislike you, the only good thing about this server is that it has my favourite mod.
sentiment_very_dissatisfied
Avoid like the plague. Admins are lazy, server is poorly setup, has constant lag, crashes frequently (usually because the admins are lazy and didn't take the proper precautions), at best admins are touchy and can't handle complaints, at worst you can get banned just for complaining. (Really minor complaints too)

Oh and half of the modpack isn't even usable due to excessive banning of features / items. (It may seem like they only have a few banned items but because of the modpack and custom recipes way more things are locked behind those banned items.) For example it is impossible to get chaos shards except through donating/voting and you have to have chaos shards in order to make an infinity catalyst. Which is an important ingredient for several end game items of various mods.
The server replied:
thank you for the feedback, as for what you have said.
you got banned due to getting upset over a banned item, that was temporarily banned as it gave out creative items we did explain this to you and then you decided to take it upon yourself to create a machine that would constantly crash the server due to an exploit you found however that has now been fixed thank you for that.
Secondly excessive banned items i do believe that our banned items list is very minimal http://www.thepeak-mc.com/110banned and recipes are not down to us they are the pack authors, also all items are craftable to claim rewards from the HQM book however banned items are not placeable/usable, we have worked alongside the pack author to make sure that we haven't banned or disabled the use of any item that is 100% required. chaos shards are available from the chaos dragon so i don't see how they are donator/voting rewards only. This to me seems that you are the lazy one as what are you expecting from a server? To give you all items you desire the packs are meant to be played like is stated by the pack author you get vote rewards in the form of crate keys that offers you a chance to get an item that allows you a small boosted start.

Also about us being lazy i do take offense to that as at this point its the Christmas holiday period and the owners have young children, Its not too much to ask that members appreciate that the server remains open and lag free and any small issues will be dealt with when time is available, we did announce this to all members prior to the holiday season and as far as im aware this is the only complaint we have had. Also we have had staff on consistently and they have direct communication to the owners 24/7 this means any major issues can be resolved quickly and effectively meaning minimal downtime. How would we have got 98.23% uptime this month if we are constantly crashing and down.
good community lil' lags spikes now and then but i believe its just a problem with some of the mods that is causing it... but you get used to it if you want to. besides sometimes there's and entire week without lag
The server replied:
Thank you for this review, as for the lag we are aware of this when it does happen and trying our very hardest to get it fixed, we have managed to annihilate it fully on Direwolf20 servers and waiting for the opportunity to send our fix across all servers, we are currently having problems with this as this fix can cause loss of claims, so we are trying to find a way to stop this
The server is nice and all, but it lags SOOO much that you just can't play normally. There are big (10-20 second) lag spikes (server sided, so you can walk and everything, but can't access, break or place anything) that occur about once every 2 minutes. If you don't like lag, don't play. You are warned
The server replied:
we have staff on nearly at all times and we monitor every server to try and catch issues, we are sorry you have experienced this however we have numerous communication outlets for you to let us know and us to fix, curse, discord & forums every time we get a message we will check out the TPS and also ask if other people are experiencing it due to the server is based in Europe and we have people from all over the world connecting, If a majority of people are experiencing lag we will log in and attempt to find and neutralise the issue. We are aware of some issues on HermitPack and Infinity where there are lag spikes and we are looking into this as there are no TPS drops as these happen. However majority of our members will say we are very quick to react to any form of lag as we play on our servers too.
The server may be small but the community is good, the staff are quite active and there are very few bugs. The bugs are all rather minor (nothing game breaking) so far and the staff are working on fixing them. There is also very little lag you might get a short lag spike when the world is backing up but that's expected other than that I've had no lag or fps issues.
Very Good server active admins, stable, no lag, good player base, low banned items. :)

No im not a bot.
A good server with good uptime. Staff are mostly friendly and a big plus is their willingness to actively work on improving the quality of life on the server. This can mean some mods aren't entirely accessible but if you prefer better performance it's a definite plus. There is also a good presence of staff spread throughout the day and new people continue to try the server growing the nice community that's established there.
Great Server, but why is whitelist enabled?
Overall a decent server, lag spikes will happen every now and again.

--------This is too the owners if they look at these.

Yes, it was me. TytoAlbus

I stumbled upon his base while looking for a village, found one, but he had gotten to it first. So I looked for what I came for and unfortunately didn't find it. As I was looking around his base, I noticed he didn't have it claimed. I took this opportunity to inspect what he had going. It was at this moment I was just going to leave it, but sense I don't do it very often, I thought, eh, might as well, if I get banned I won't be to concerned about it.

You can tell Lamb he can have my base if he wants it. I'm about 600 blocks south west of spawn, in a roofed forest next to a river, a bridge connecting the two. My entire base is claimed with a nearly max size fenced area about 12ish blocks underground surrounding it. I won't be rejoining the server even though the ban is temporary. I have all of lambs stuff either placed or in the faux ME system he had, that I took.

I don't regret my decisions, I was beginning to think I might not get found out until I saw Lamb was complaining about something, I asked and knew I was done for, which I hinted at with a very unfortunate "Damn".

If he wants he can have all the stuff on my person as well, I would have to get on for that, so if he does, you guys can just email me. When something like this happens, I would suggest you act quicker, as far as I know it took you guys a few hours at least to respond, and figure out it was me. Nice job by the way. Anyway, the server was all right, if Lamb doesn't want my base, its in my best wishes that someone else take it, or you remove the claim and place a sign somewhere giving the next person to stumble across it the information I have bestowed upon you about it.

I would rather not have my base destroyed, as I spent more time making that then I did actually doing anything in the mod pack itself. But if that is Lamb's wish then let it be so, anyway, i'll be off now.
I have a problem... so 2 days ago i played in this server normally and no problems, but today when i try to join the server it keeps kicking me out and saying some kind of "Mod Rejections" every time now...
pls help

Tnx
The server replied:
Always check the MOTD it will tell you the version we are on, this error only happens if client is different from server usually we have updated the server.
I love this server, however, I am biased as i run the server with 2 other owners. The server has been running smooth ever since the forge has been updated along with the pack itself. We still have multiple restarts whilst we are testing the right interval to be between them and are having fun delving into the plugins and tweaking them to the best possible balance. I can assure all players that we are fully updated to the latest 1.1.0 (beta), something we pride ourselves on at ThePeak, is to always be updated and immersive with our members.
The spawn area looks good. It seems like its a work in progress as the pack is still very new. It seems there is a bit of maintenance currently as the server isn't up for more than a few minutes at a time. Other than that I can't wait to be able to play the pack.
The server replied:
This issue was caused by a crash loop in the early versions of elec core this has all been resolved with update
Well I would be able to give a real review except I can join the server because it's not updated
The server replied:
Always check the MOTD it will tell you the version we are on,
The staff are funny and are the first really active staff i'v seen in a long time. The server its self is great almost 0 lag which for a 1.10 at this time is great :D
Since this is a new pack server, obviously there would be some problems with the server or the mod pack itself. But im gonna say that my experience in this server is impressive. The owners and moderators is very kind and willing to solve your problems ASAP.
I personally recommend everyone join us as a great community. :D
Its a great server with a nice small community however, to fix the lag issue they need to update to hermitpack 1.1.0 (Pack version not mc version)
The server replied:
Always check the MOTD it will tell you the version we are on, When an update is released if we have the changelogs we are very quick at updating during the first update of hermitpack there wasn't a changelog for a short period.
The peak has very good friendly staff and a very friendly community, there is a bit of lag but thats not their fault it's forges fault. Overall a very good server.