play.defectgaming.com:26260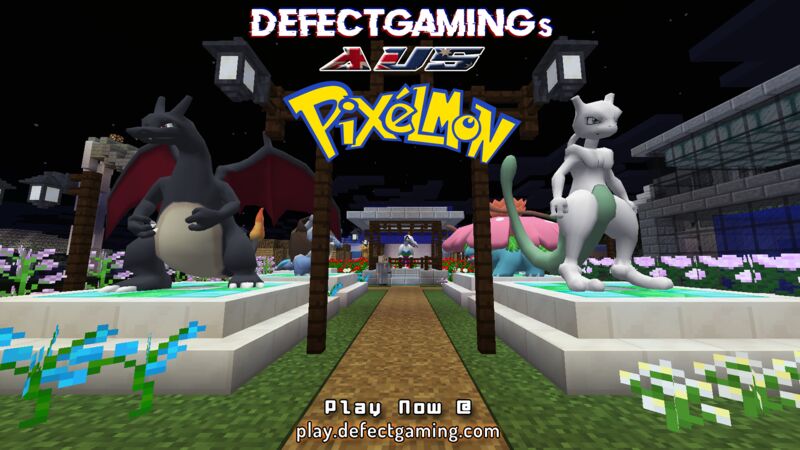 DefectGaming | Aus Hosted & Owned | Pixelmon v8.2.0
Do not attach port (26260) alongside the server IP you will not be able to join if you do, this is an issue with this Listing Site and cannot be fixed as far as I am aware.
IP: play.defectgaming.com
Discord: https://discord.gg/Rw5qxNqfBT
Website: https://defectgaming.com
● Trainer Skills - /skills to view current skills including Harvesting, Botanist, poke Collector, Breeder etc.
● Battle Castle - Battle against the Servers Toughest Trainers to prove you are the Best Trainer of them all!
● PokeDex Rewards every 5% - Claim your Crate Keys each Tier. 
● Daily Kits - Claim your Daily Kits, to give you a little head start.
● JourneyMap
● EV Training - Max out your EV Levels at /evtraining
● Noob Friendly Staff & Server 
● No Whitelist - Join Today!
● /wondertrade - Trade any Pokemon for a Random Pokemon in the Pool
● Global Trade System 
● Poke Builder
● /hunt - Get Boosted IVs and Cool rewards for catching a Hunted Pokemon.
● /claim - Claim & Protect your land easily and /trust <playerName> to trust a friend.
● /duel - Duel your Friends or Rivals to see who is the better Trainer
● NPC Gyms + Badges - Verse NPC Trainers for Great EXP, Rewards and Badges.
● Vote Crate - Vote for all sorts of cool rewards.
● Events and Tournaments.
● And Much Much more! Join today before all the amazing spots are taken!
There are no reviews for this server yet, you can be the first!