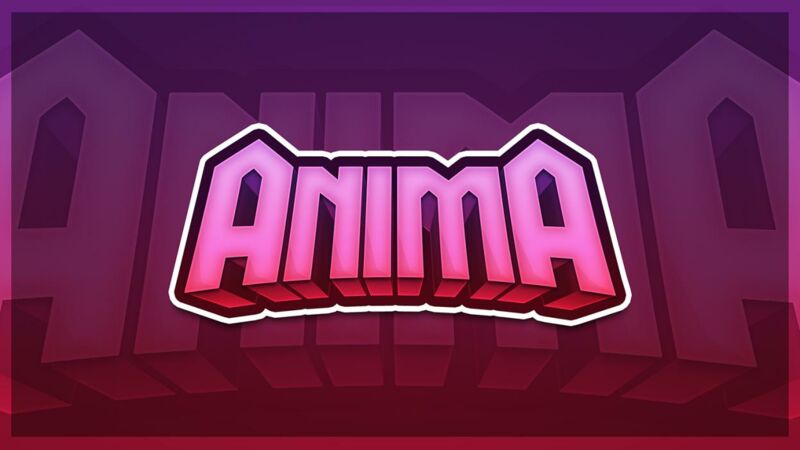 Anima Network is a network of servers, ranging from Factions to FTB PVE Servers. Our website will be up and running soon for more information!
HIGHLIGHTED FEATURES!
Voting Rewards:
Get a crate key, a soul, and money for voting!
Souls:
You can get souls by voting, or purchasing. You can use souls to purchase a variety of kits, money, and more!
Lag Free:
Anima Network is hosted on powerful, stable servers to provide a lag-free experience. Restarts happen every 12 hours.
Player Shops:
Create you're own shop to sell any item. Or visit other players shops to purchase items you need! You can set you're own prices, get a warp to you're shop, and build you're own shop from the ground up!
Warps:
Warp to different locations like the shop, or crates. You can also use warping to visit other players shops!
Custom Spawn:
Anima's FTB spawn is custom built, with the help of our community! (See /warp castle for more details!)
Crates:
Open crates for useful items :D
Chunk Loaders:
Chunk Loaders are craftable, anchors are not.
You get 100 chunks to claim, and 30 chunks to load with FTB Utilities.