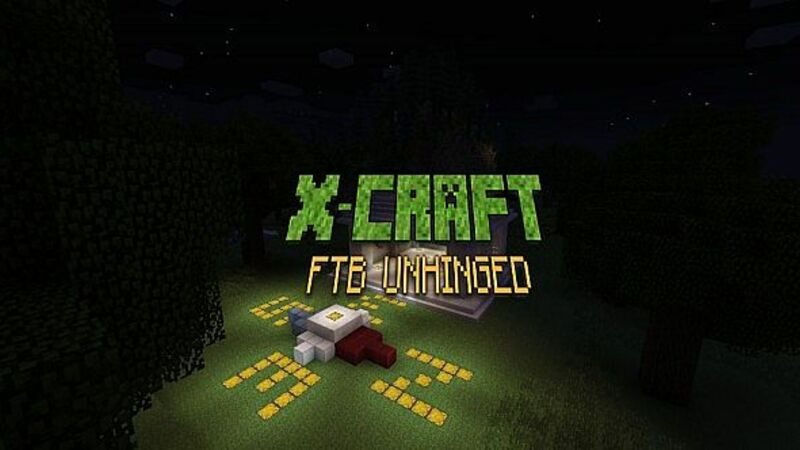 Tired of starting a mod pack, and finishing 42 hours later?
Then why not try our FTB Unhinged 2 server. We guarantee you won't be finishing this pack very soon.
This pack revolves heavily around GregTech which takes normal recipes and throws in a curve ball. In other words, what was once simple, is now very difficult.
This modpack is NOT for the feint hearted. Our FTB Unhinged server will make you appreciate everything you build.
This Server is Whitelisted.. So please make sure you apply for our whitelist if you are have not already been accepted.
Rules
No Griefing

No PvP

No Swearing

No Stealing

No Cheating/Dupes/X-Rays etc

No Using Quarries to keep Base Chunks Loaded.

You may only use one quarry at a time for mining.

If there's running water in your quarry (Quarries where they have broken into water and it has cascaded down) it must be stopped or removed by an admin. Cascading water causes massive CPU issues.

Build your bases on the ground, or underground. Not above cloud level.

Do not build bases in Myst-worlds/other dimensions. We periodically delete them ALL.
Breaking the above may result in a ban, and/or everything you have placed/destroyed/crafted being rolled back. We are a very understanding team at X-Craft. If you feel you have done something wrong, then contact us immediately so we can resolve the issue without taking extreme actions.
Please note some items are restricted to Donators only. These items are ONLY items that could be used for griefing. Chunk loaders are not available through normal crafting means. Like most servers we have disabled these due to their ability to cause excessive lag. Emerald members can craft world anchors. These must be for their own use. Failing to obey this simple request could mean loss of your rank.
Chunk loaders are available for purchase via our website shop. We allow only 2 loaders per user, but we are happy to move them across to another server if you so wish. Loaders are available for purchase either by cash or website points.
Please make sure you have enabled Plenty 'O' Biomes and Underground biomes from the FTB launcher.
There are no reviews for this server yet, you can be the first!