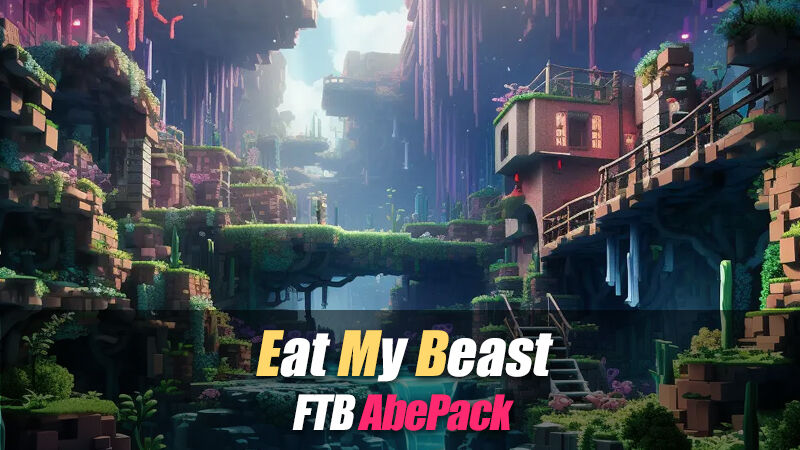 Welcome to the World of Abe and Friends – A Modded Minecraft Experience, Brought to You by FTB!
Overview
Kick back and embark on an extraordinary Minecraft journey, curated by Abe and FTB. This modpack serves a rich palette of casual fun, community interaction, and unparalleled adventure—all wrapped up in a world that's unlike anything you've experienced before.
The Vibe
Our modpack sets a unique pace—intentionally slowing down your sprint to end-game glory. Instead, we spice up the mix with unexpected twists and turns: ramped-up exploration, diverse modes of travel beyond flying, and a sprinkling of delightful surprises. It's not just about the destination; it's about soaking in the epic ride with your friends.
Key Features
Stream or Team: Sync up with Abe's Twitch streams or go your own way on a dedicated server. Play your game, your way.
Endless Shenanigans: The fun never stops. Team up, break the mold, and make memories that last a lifetime.
Notable Mods
Oh The Biomes You'll Go: Discover a myriad of dynamic biomes.
When Dungeons Arise: Stumble upon custom dungeons and architectural marvels.
Cataclysm: Face down brand-new, thrilling boss challenges.
Mythic Mounts: Explore the world on the back of mythical creatures.
Plus: A collection of everyone's favorite tech and magic mods to keep the good times rolling.
So gear up, grab your pals, and dive headfirst into an unforgettable adventure. Abe and friends are waiting for you!