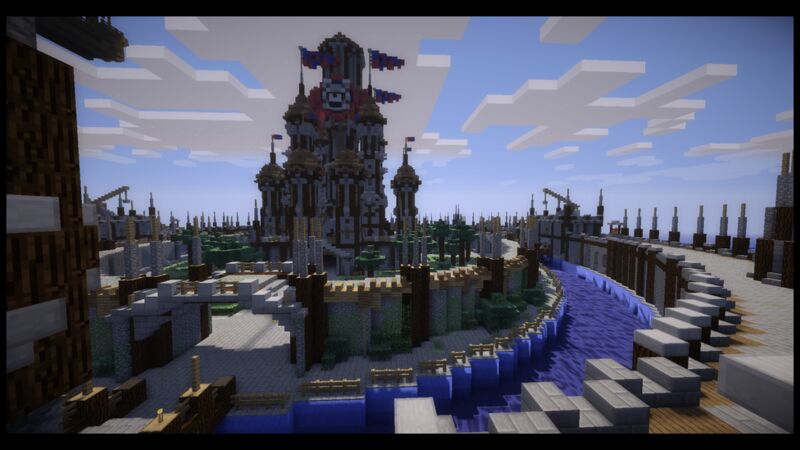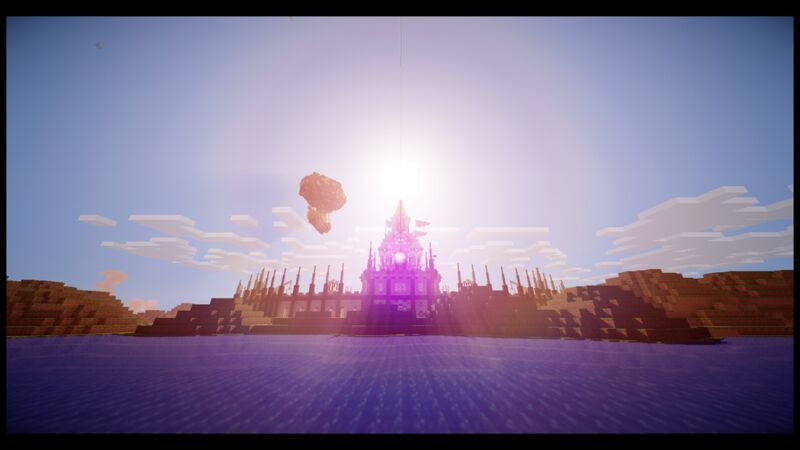 IP: TheDirewolf.net
Post a review about our server below in the comment section and get rewarded in game
NEW MAP
Hi and welcome to TheDirewolf, We would like to create a friendly and fun server & community for everyone to enjoy. Our server is a Feed The Beast survival server, with the option to PVP on our PVP map. You can invite all your friends to play with them and make it even more fun or you can start alone and make new friends along the way. The main goal of the server is to build great things with the items that the modpack provides and to enjoy the time that you are spending online. So have fun and meet new friends! We will definitely welcome you to our new community!
TheDirewolf provides: Professional and active staff, a stable iconomy, roleplay plugins, donation ranks, and so much more! Join today!
Server Information
Current server modpack: Direwolf20 1.0.12 (MC 1.6.4)
IP: TheDirewolf.net
Website: www.TheDirewolf.net
Teamspeak IP: ts.thedirewolf.net
E-mail: info@thedirewolf.net
Donation Store: http://market-thedirewolf-.minecraftmarket.com/
Online times: 24/7
Max player limit: 100
Auto restarter: Each 24 hours the server will be restarted to minimize downtime!
No Banned Mods!
Starter kit: /kit starter
Staff
Owner: Dasco
Co-Owner: David
Probuilder: Wiltokill
Probuilder: Eatmybunny
Moderator: the3pik3ggm4n / Smithy
Moderator: Retovath
Moderator: T3chn0Br1ck
Moderator: 8989jb8989
Test-Mod: Tfreeshots
Test-Mod: theamericono
Test-Mod: iShankzU
Voting links (Voting Rewards!)
FTB Servers: http://ftbservers.com/server/5783/view/thedirewolf-1-6-4-no-lag-24-7
Feed the Servers: http://feedtheservers.com/server.php?id=195
Planet Minecraft: http://www.planetminecraft.com/server/thedirewolf-ftb-152/
Social Media
Facebook: https://www.facebook.com/thedirewolfserver
Twitter: https://twitter.com/_The_direwolf_
Youtube: http://www.youtube.com/user/TheDirewolfServer
Biomes O Plenty enabled! Morphing is enabled in our server, as well as all the morph abilities. Boss morphing is disabled to prevent bugs. When you die, you won't lose your achieved morphs! If you die, there will spawn a Gravestone on the place where you died!
To prevent players from griefing, whe are using a cool plugin named: GriefPrevention.
Most of the players are familiar with this plugin, if you are don't know how this plugin works watch this guide:
[media=youtube]yA-Eb_PD4SQ[/media]
Rules
No Cheats, hacks, or exploits of any kind.
Respect the staff at all times.
Don't ask staff to spawn items.
Don't ask for OP or an admin rank. (If you want to be part of the staff apply at our forums)
Don't spam in the chat.
Don't use racism or explicit language in the chat.
Don't advertise other servers.
Do not encourage others to break rules.
Do not accuse other players of hacks/cheats in chat. (Talk to the staff about this)
Don't put random lava or water on the map.
Don't grief or destroy another player's land.
Banned Items
Items are only banned if they cause lag, bypass protection, or are too overpowered for a multiplayer environment. This helps the server run smoothly and makes a better experience for all players!
This list is subject to change at any time
Banned Items Reason
Wrath Igniter - Griefing, fire spread
World Anchors and other chunk loaders - Causes lag (some chunk loaders aren't banned)
Mystcraft Book Binder - Creates worlds
All sorts of Dynamite & Nuke - Bypasses anti-grief plugin to change blocks in protected areas.
Crystal Chest - This item is banned to prevent lag.
Tunnel Bore - Bypasses anti-grief plugin to change blocks in protected areas.
Wrath Lamp - This item is banned to prevent lag.
You can now buy your own Mystcraft World at our donation store: http://market-thedirewolf-.minecraftmarket.com/category/1303
Worlds/Maps:
The Overworld (PVP disabled)
The Nether (PVP disabled)
The END (PVP disabled)
The Twilight forest (PVP disabled)
The Mining Age (PVP disabled)
Plugins:
(With listing this plugins, you know what to expect from our server)
AuthMe (currently disabled)
AutoBroadcaster
BetterEnderChest
ChestShop
Essentials
FirstJoinPlus
GriefPrevention
iConomy
Jobs (currently disabled)
Lockette
mcMMO (currently disabled)
MobCatcher
PlayerHeads
Votifier
Post a review about our server below in the comment section and get rewarded in game
There are no reviews for this server yet, you can be the first!