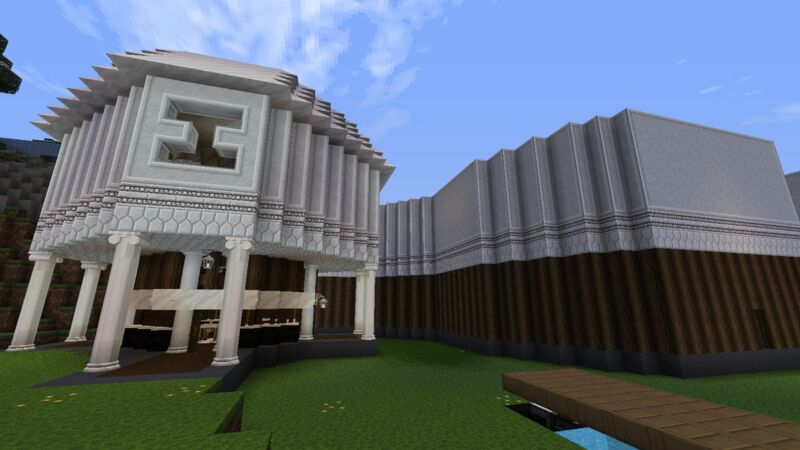 Nova network is modded minecraft growing community server network.
We offer an extensive list of custom features such as full economy, mod tweaks, rank, and kits etc...
With 100% NO LAG, and dedicated hardware, we want to give you the best server experience yet!
Currently the network runs three servers. (Below is the list)

NE Revamp is a custom dev server that is designed by our community. With more then 150 mods and over 30 plugins we have much here for you to enjoy. This server pack was designed to introduce new members to modded minecraft, and to teach them many of the popular mods that are out there.
NE Revamp IP: revamp.nova-network.net
Website: http://www.nova-network.net/

Nova is currently running the latest 3.0.1 version of revelations created by FTB, we offer an amazing auto ranking system, jobs, server side mod tweaks, creative items, etc..
Server IP: rev.nova-network.net
Website: http://www.nova-network.net/

SkyFactory 4 is the latest and hottest skyfactory pack out there. Nova is always working and tweaking many amazing features. As we have opened the server to play, we still are working on making this server pack better everyday as this is are biggest server yet!
IP: sf4.nova-network.net
Website: http://www.nova-network.net/

If you still have questions or want to see what Nova Network is all about first hand. We invite you to join our discord and chat with the community, ask all the questions you need and get to know us. We want to make everyone modded minecraft experience the best one you have ever had.
Join our Discord here today @ https://discord.gg/TCCVQjc
Feel free to join our website and share your thoughts and opinions with the network!