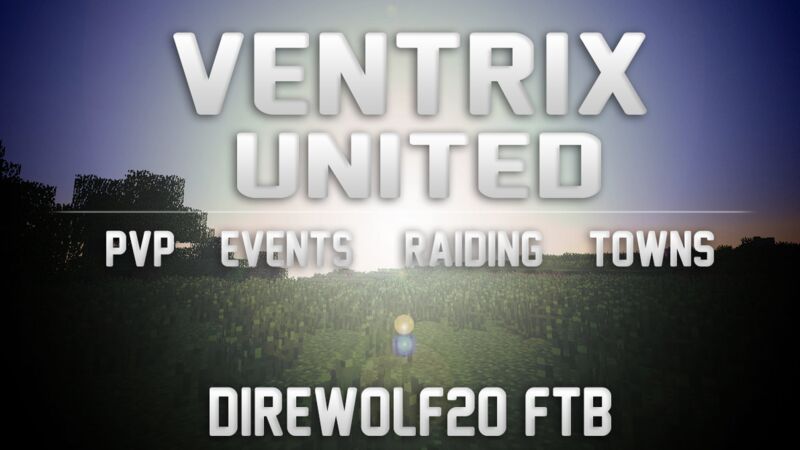 Server Hardware:
Unlike other servers, we run on dedicated hardware to provide the best lag free gameplay out there:
Core: Intel Xeon E3-1270
RAM: 24GB DDR3 ECC
Hard Drive: 128GB Samsung 830 SSD
Hard Drive: 500GB SeaGate HDD
Uplink: 1Gbps (1000Mbps)
Bandwidth: 5000GB
Features:
Factions - clan system made for your team and your friends to conquer around the server!
PVP Competitions - compete against other players in competitions to find out who the strongest is!
Active Community - join our community to interact with dozens of players based throughout all the games we entertain!
Voting / Donating for us:
You can vote for the server and support us, along with interacting with our community @ http://ventrixunited.com
If you wish to donate, contact a staff member!
About Us:
We are a pvp server based on Factions!
We feel its important to listen to what the players have to say!
You can type /f help for help with Factions.
Read the signs at spawn and then walk down, there are a few portals to choose from there.
You can ask a staff online for help with commands or other things with the server.
We hope to see you online and hope we will find ourself a spot in your server list!
Website: www.ventrixunited.com
See you online fellow member!
IP: beta.ventrixunited.com
There are no reviews for this server yet, you can be the first!