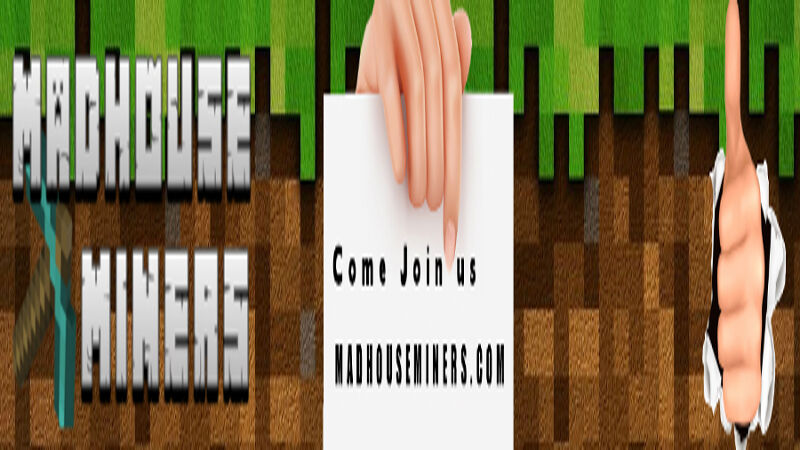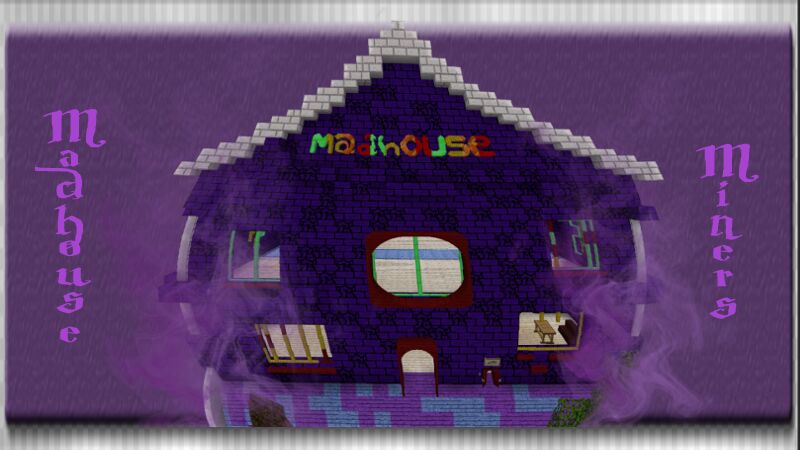 We are the MadHouse Miners!
Meet the Staff:
Owners:
AuroraMoon
SkyCaptCrouch
GM:
Troubl96
Maintainer
rkpittman
Admins:
Capnrockr
Monkcrouch96
Mods:
ALFE
Bliefrog
Dantastic_
Death_Kassie
Diggy10
FKNBadger
Fried_Dough622
Imega458
Mattonides
Perch11
removerboy
Shocker84
SoxCuddleFox
The servers, we run currently but we're still aiming to expand
Infinity Skyblock
Skyblock is one of our newer servers that just joined our list and is going to be joined soon with Infinity Evolved.
Infinity Evolved (Normal)
As promised this is one of the latest ones to be added to the Madhouse. Running as the 1.7.10 pack it is the latest
pack to have been updated and all the info is in our #Welcome channel in our Discord Server.
Infinity Evolved (Expert)
Why both? Well the players always come first at MadHouse miners and we asked them by way of a poll which one they wanted... It was a 50/50 split down the middle vote so we did in fact, stick by our promise and give them exactly what they wanted... Both. Want more of a challenge? Try Expert mode.
RR3:
You will find [RR3] on the ATLauncher. You want the latest Version [3.4.0.3]
If this isn't a fresh install make sure you click the "Clear All" button
then press the use share code we provide and click install.
RR3 is a 1.7.10 modpack and will not be getting any more updates to the pack
pixelmon:
We are currently running [Version 5.0.0 - 1.10.2 - Beta 9] and you will also need to
download the forgelink which is on the same page and same line [1.10.2 - 12.18.1.2075]
*Pixelmon is a 1.10.2 modpack and is updating regularly. Please check back often to see
if the version has changed we will keep it updated as we go
ftb Infinity Evolved Expert
We have just launched our latest new servers, the first being ftb Infinity Evolved Expert mode. The Map just opened on Oct 5th. This is being run and downloadable on the Curse launcher and is one of the 1.7.10 packs and the current release [2.6.0-1.7.10]
Make sure to Join our Discord or Curse chats as we expand our community
https://discord.gg/j9C7qG5 - Discord and Curse - https://curse.com/invite/MkNf4rzjnkGx6oO0TpUDsw
There are no reviews for this server yet, you can be the first!